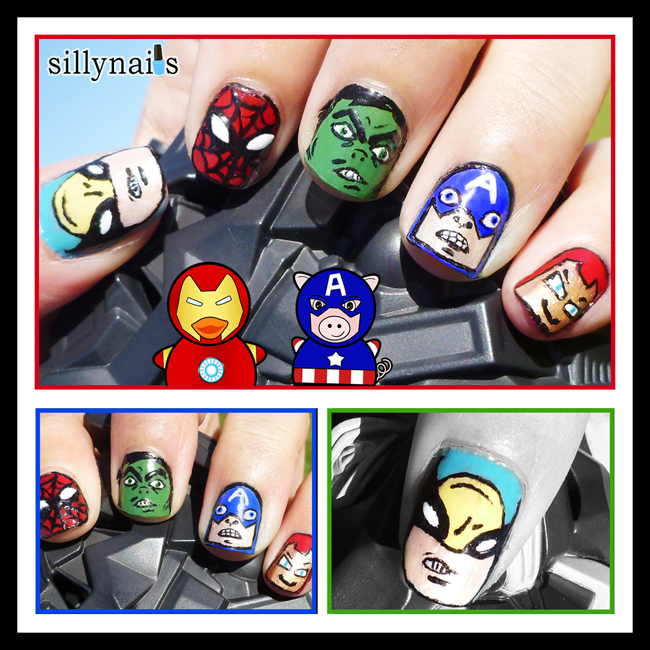 Burrrr it's getting a little colder! I love grabbing myself a nice cup of Pumpkin Spice Latte from Starbucks when it's chilly out. Nothing says "'tis the season" more than a nice hot drink.
My boyfriend, James inspired me to paint this group of handsome Marvel men on my nails. James is your basic young American man who still has that boy spirit and loves video games and comics :-) The other day he was talking about going to see
Captain America: The First Avenger
so that made me think of wanting to do my nails with the characters. If you can't tell, they're Wolverine, Spiderman, Hulk, Captain America, and Ironman on my nails. This one definitely took a long time but the end result was well worth it!
I did some updates on the site and added a chat box to the right of the page. Feel free to leave any quick comments! Also to the right of the page..if you'd like, you can link to us by adding our clipart/link on your page :-) Thank you for the support!