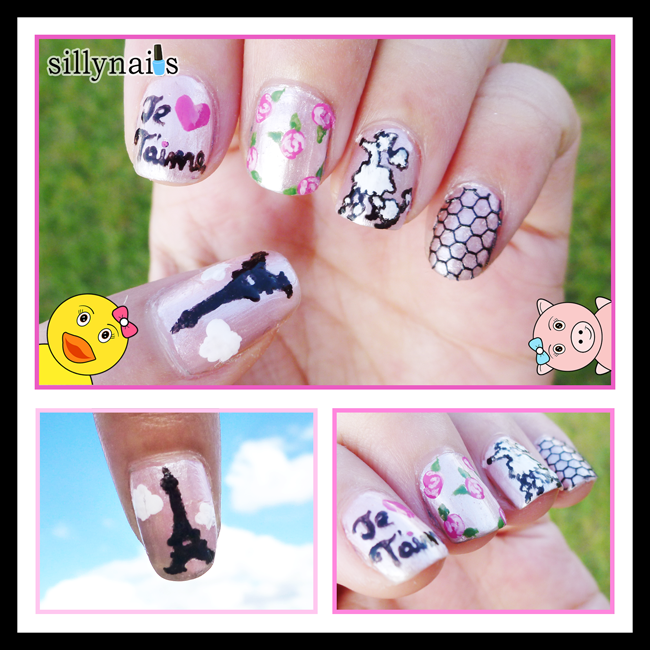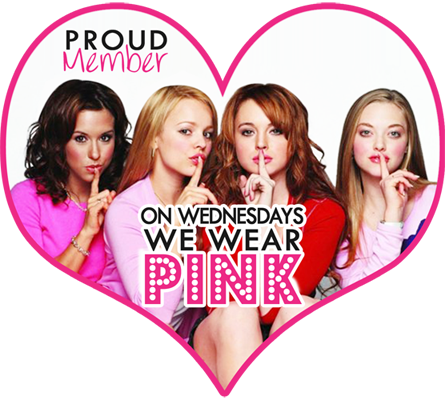 Participating in my very first
Pink Wednesdays
today :-) I decided to go for a soft pink blush color (my #1 choice of color I would wear any day) with a French inspired theme.
Thumb: Eiffel Tower with some floating white clouds
Index: "Je T'aime" translated means "I Love You" in French.
Middle: Pink roses
Ring: Poodle (messy and a bit awkward, but yes it's a poodle lolz)
Pinky: Black lace


This was also my first time putting lace on my fingers too! The only hard part was sizing it to fit but it was fairly easy to apply after. I've never been to Paris or Europe but I owe it to the entertainment industry and movies for making me believe that Paris is filled with love, romance...and crêpes. What do you think of when you think of Paris?


I'm finding myself to be more addicted to doing my nails every other day or almost every day lately! If it's not this it's sewing. I work online from home and I'm usually on my laptop 95% of the day so I enjoy getting to do my nails or sewing since they'll take me away from the computer for a bit. Kudos for new hobbies!