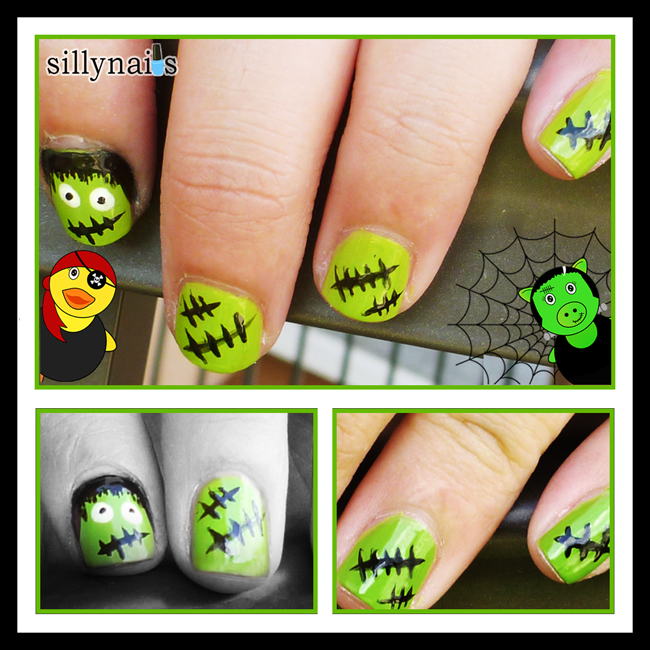 So here's to my first blog post ever (on sillynails)! I recently gained a new love interest with nail art and thought it'd be great to share it to anyone who'd like to see. The first time I've ever painted images on my nails would be when I did a bunch of angry birds but I didn't get a chance to take a decent quality photo of them :-(. That'll probably be something I'll do again in the future!
This one was inspired mainly by the season and with halloween coming up what's better to do but dress up your nail! My nails are pretty short and stubby due to the fact that I used to bite my nails (don't anymore phhewww) so I don't have a large and pretty "canvas" space :-) My sister's nails will be the ones that look nice and healthy which you'll be able to see in the newer posts lolz.
Our blog isn't really a tutorial based blog so we won't really be writing about how we did everything but please feel free to ask any questions and we'll love to answer!